Goodbye Galapagos, Week Twenty One in the New Abnormal
May 22, 2022
by
Janet Zinn
, in
In the Time of Coronavirus , Self-care Sundays , Uncategorized , psychotherapy , Change , self-acceptance , spirituality , Groundedness , mindfulness , Stress Reduction , acts of kindness , Paying it Forward , thoughtfulness , rest , taking a break , Acceptance , Beingness , Patience , Walking , gifts , gratitude , Instints , Intuition , Self-esteem , achievements , Emotions , Flaws , Impatience , Impulses , Pedestrians , Walks , criticism , Happiness , Interspection , relationships , Perspective , Vacations , Body Acceptance , choices , education , grounded-spirituality , judging , kindness , Inner Peace , Self Care , Vacation , Spirtuality , self realization , Generosity , Love , Helplessness , Peace , personal growth , aging , Making Choices , Wakefulness , self acceptance , Dream Vacation , Coronavirus , Covid-19 , Pandemic , Self-Care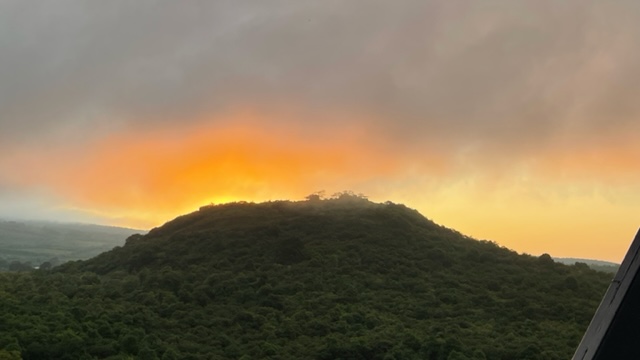 I'm sitting at the Quito airport in the wee hours of the morning. This past week I had about one hour total of internet. It was divine. I thought I had overcome my reliance on electronics, but I have been habituated. And, as much as I enjoyed the downtime, I also am happy to be on my way home to enjoy the benefits, while cursing the downside of being "connected."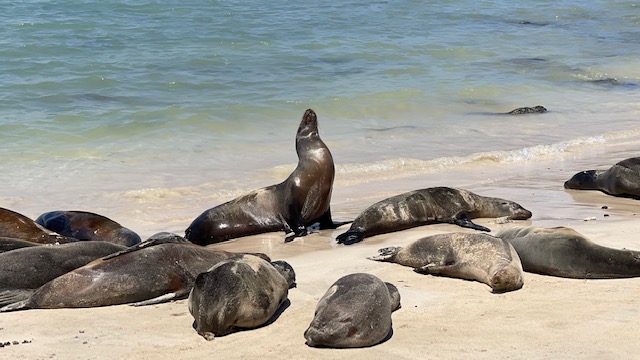 There was a lot to do in the Galapagos. By the time we returned to our lodge, I was way too exhausted to turn on my phone or Macbook. Had I known the amount of time I would be going on and off boats, let alone the climbing, hiking on volcanic rock, and learning about fauna and flora, I may have opted out of this trip. So glad I didn't fully comprehend the rigor of this trip beforehand.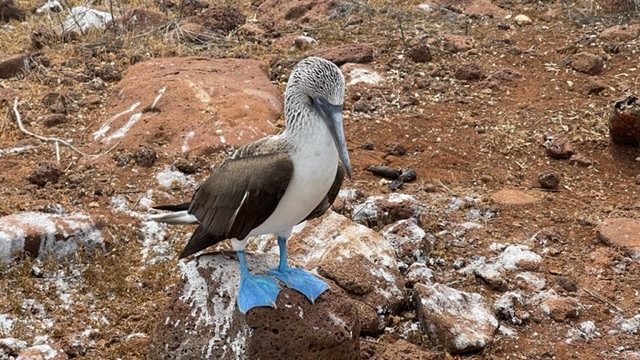 The Galapagos is spectacular. I am not able to describe the splendor of being so close to the unique wildlife, while learning about this ancient eco system. More than the countless breathtaking moments was the simple fact of pushing past my fears to be able to enjoy this trip of a lifetime. Actually I did not push past my fears. They were in close proximity throughout the days in the Galapagos and in the Andes. I heard them but did not heed them.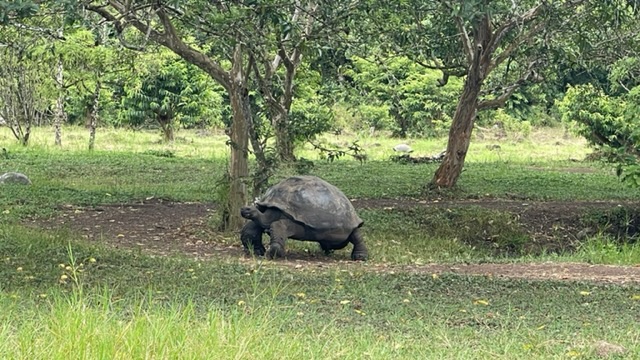 I am afraid of falling. Careful to watch for cracks in the sidewalk in the city, it felt harrowing to navigate the stony paths and uneven surfaces in the Galapagos Islands. Plus, I am not much of a sailor. Which is pretty much an understatement. I get seasick easily. I am naturally clumsy. When we had to get on and off small boats, I needed assistance. When getting from small boats to bigger vessels, I needed more assistance. I was embarrassed and grateful.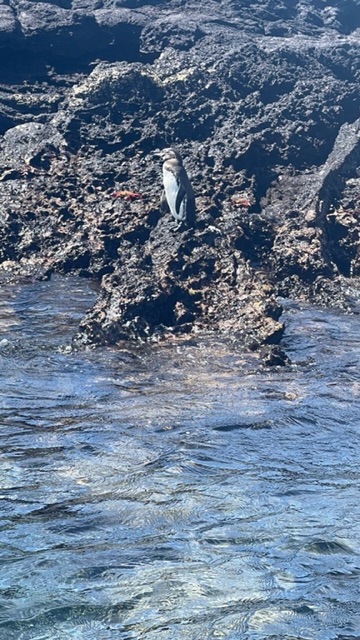 As the week went on, I had more and more gratitude. Needing to be helped, and having it come with no judgement and endless generosity was a gift I didn't know I needed. Yet, this gift is invaluable. It's come before, but there was some old belief that hadn't allowed me to take in other's kindnesses with grace. I will continue to work on that. But the nature of this trip meant I had no choice but to accept the kindness of travel buddies, crew members, naturalists, and strangers. I hope I came out of this trip a better human for having discovered so much about our planet and having learned something about myself.
Self-Care Tools:
Say "yes" when someone offers to help. See how that feels. And see if you expand your experience thanks to the assistance.

Schedule downtime from electronics. Give yourself something in that time you couldn't have if you were online.

When you have fear, challenge yourself to feel your fear while simultaneously taking a step outside your comfort zone.