Happy Halloween, The Forty-Third Week of the Second Year in the New Abnormal
Oct 28, 2023
by
Janet Zinn
, in
Self-care Sundays , Uncategorized , psychotherapy , Change , self-acceptance , spirituality , Groundedness , Humor , mindfulness , Stress Reduction , acts of kindness , Paying it Forward , thoughtfulness , rest , taking a break , Acceptance , Beingness , Patience , Walking , Anger Management , gifts , gratitude , Manhattan , Instints , Intuition , Self-esteem , Anger , Emotions , Flaws , Impatience , Impulses , Walks , criticism , Happiness , Interspection , Carl Shurz , Loss , Perspective , choices , grounded-spirituality , judging , kindness , Inner Peace , Self Care , Vacation , Spirtuality , illness , self realization , Generosity , Selfishness , Helplessness , Peace , Terrorism , personal growth , New York City , Central Park , Making Choices , Wakefulness , self acceptance , Self-Care , Self-care Sundays , Uncategorized , psychotherapy , Change , self-acceptance , spirituality , Groundedness , Humor , mindfulness , Stress Reduction , acts of kindness , Paying it Forward , thoughtfulness , rest , taking a break , Acceptance , Beingness , Patience , Walking , Anger Management , gifts , gratitude , Manhattan , Instints , Intuition , Self-esteem , Anger , Emotions , Flaws , Impatience , Impulses , Walks , criticism , Happiness , Interspection , Carl Shurz , Loss , Perspective , choices , grounded-spirituality , judging , kindness , Inner Peace , Self Care , Vacation , Spirtuality , illness , self realization , Generosity , Selfishness , Helplessness , Peace , Terrorism , personal growth , New York City , Central Park , Making Choices , Wakefulness , self acceptance , Self-Care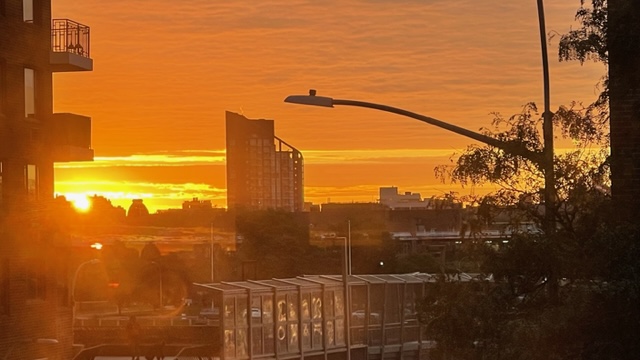 Some weeks are harder than others. Having heard from a number of people this past week was just such a week. I can certainly include myself in that mix. For that reason, I am going to don a virtual mask, making this a quick post, while wishing you all a Happy Halloween. Here are some city pics of the season.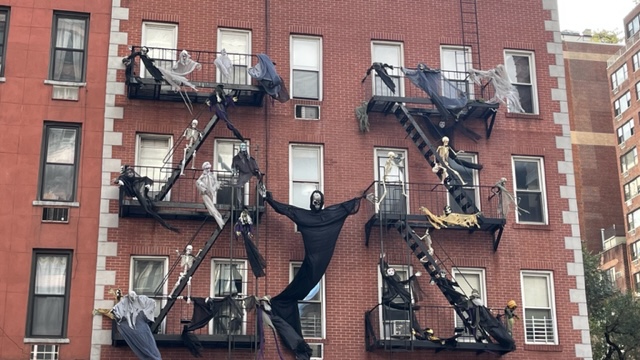 Self-Care Tips:
Give yourself a break. If things are hard, find ways to let go of the normal routines to provide the energy needed for whatever is essential.

Dark humor that does not hurt anyone can even help in hard times.

If you celebrate, enjoy Halloween. If you don't celebrate, lean into JOMO, the joy of missing out.