So Long 2020, Week 42 in the Time of Coronavirus
Dec 27, 2020
by
Janet Zinn
, in
Acceptance , Acceptance , achievements , acts of kindness , Beingness , Carl Shurz , Central Park , Coronavirus , Covid-19 , Emotions , Generosity , gratitude , grounded-spirituality , Groundedness , Happiness , Impatience , Inner Peace , Interspection , Intuition , kindness , Love , mindfulness , Pandemic , Patience , Paying it Forward , Peace , personal growth , Perspective , psychotherapy , relationships , self acceptance , Self Care , self realization , self-acceptance , Self-Care , Self-esteem , spirituality , Spirtuality , Stress Reduction , taking a break , thoughtfulness , Uncategorized , Vacations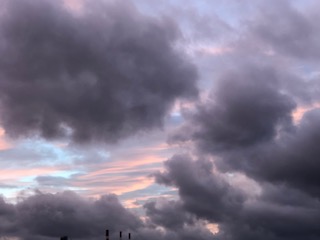 Before the end of this week we will welcome in a new year. Never will there have been a greater collective sigh throughout the globe than at the rotating midnight hour of 1/1/2021. We all faced many challenges throughout the year. And we all learned essential truths about ourselves. I learned that doing less was a relief. I learned that patience is not an end point, but an ongoing process. I learned to use my crankier tendences as a reflection on what vulnerabilities I am attempting to protect. I learned that I still have a lot to learn in asking for help. Plus, I learned that 2020 gave us endless opportunities to learn. I also learned that even with the possibility of learning, sometimes learning to relax was the best option.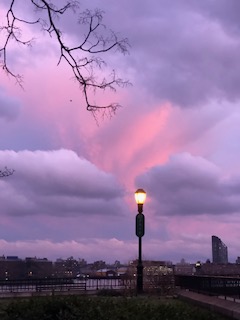 Having to slow down gave me a chance to see the best in others. Family, friends and others shared their kindness and generosity of spirit again and again. Courage rose exponentially as we faced multiple traumas. There was the courage to get through a single day. And there was the courage to recreate ourselves in the face of endless hardships.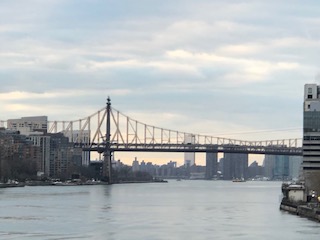 I'm uncertain what the future brings. I long to travel, but don't want to go anywhere until we're all safe. I yearn live theater, however, I can't say what that might look like post-pandemic. January 1st will look pretty much the same as the other days these past months. Nevertheless, I feel tremendous hope for our near future. Nature will continue to bring special moments, as long as we show respect to our natural world. Thanks to acts of goodness and kindness, both apparent and unseen, we will continue to make it through this time of Coronavirus. Personally, I thank you for reading these blog posts. By giving your time and attention, you have been invaluable to me.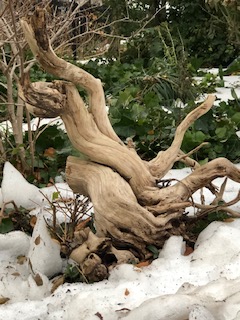 Self-care Tips:
Rather than looking for happiness, try working on feeling deeply satisfied.
Instead of New Year's resolutions, think of what you'd like to let go of at the end of this year.
Sleep, laugh and cry. Not necessarily altogether, but each provides relief and release.
Review this past year and acknowledge all you accomplished, both large and small wins.
Review this past year and celebrate the inner strengths you never knew you had.